Microtek with Amaron Combo 1100VA+150AH
Cash on Delivery available.

Guaranteed

 delivery within 12 Hours.
All India On-site warranty.
Professional Installation.
Exchange offers available
Exchange offers amount will be paid at the time of delivery.
Item with Free Delivery
₹ 18,300.00 (incl GST)
In stock
Description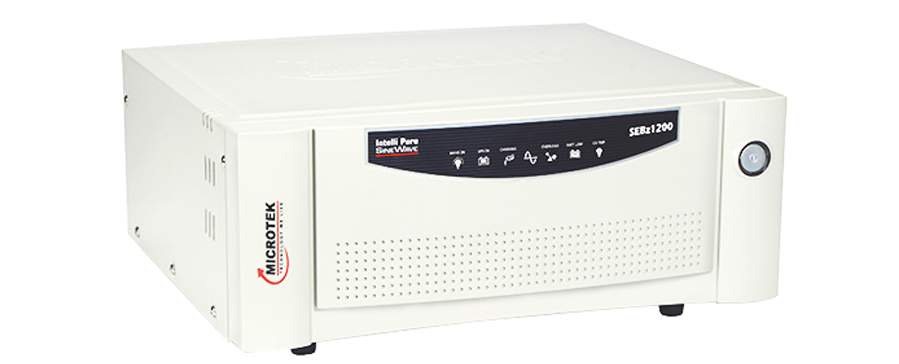 Microtek inverter company presents high quality Intelli pure sine wave UPS and Inverters that protects your Home appliances with Grid quality Power. With Microtek Inverter and UPS you get an advanced solution that never stop during power cuts! It is the perfect solution for you if you are running home appliances, electronic appliances, sensitive machinery, medical equipments.
Microtek inverter is specialized in providing clean and stable power supply to all connected appliances and equipments. Microtek have developed Intelli pure Sine Wave inverter on world's most advanced technology known as DSP. Microtek inverters delivers quality output with reliable performance at a reasonable price. It ensures quiet, safe & efficient performance.
Amaron battery Tall Tubular is very low maintenance battery which is designed for demanding home UPS applications has the distinctive advantage of requiring less topping up from the date of sale. The spines & grids of the battery are casted with innovative alloy and its thick, modified plates ensure long life & greater reliability.  Tubular positive plates for excellent corrosion  Long service life Up to 40% extra back up  resistance &  Low rate of self discharge Heavy duty plates with excellent cycle life long life  Robust &  Stronger, sturdier aesthetically superior PPCP container  & attractive packaging  Deep cycle design.
Technical Specs
| | |
| --- | --- |
| Recommended | Double / three bedroom house |
| Battery Backup time | 2 to 14 Hours |
| Inverter Model & Waveform | Microtek 1100VA SEBz Sinewave output |
| Battery Model & Capacity | Amaron 150 Ah tall tubular |
| Inverter Warranty | 2 Years On-site warranty |
| Battery Warranty | 54 Months (36M Replacement Guarantee+18M Pro-rata warranty) |
| Delivery | Within 12 hours |
| | |
Load Chart
| | |
| --- | --- |
| Option 1 | 4 Fans+5 Tube Lights+1Television+1 Computer or Mixie |
| Option 2 | CFL + 3 Tube light + 3 Ceiling Fan + 1 Television + 1 Computer or refrigerator |
| | |