Exide 1050VA Inverter With Exide 150AH Combo (copper transformer)
Cash on Delivery available.

Guaranteed

 delivery within 12 Hours.
All India On-site warranty.
Professional Installation.
Exchange offers available
Exchange offers amount will be paid at the time of delivery.
Item with Free Delivery
₹ 18,999.00 (incl GST)
In stock
Description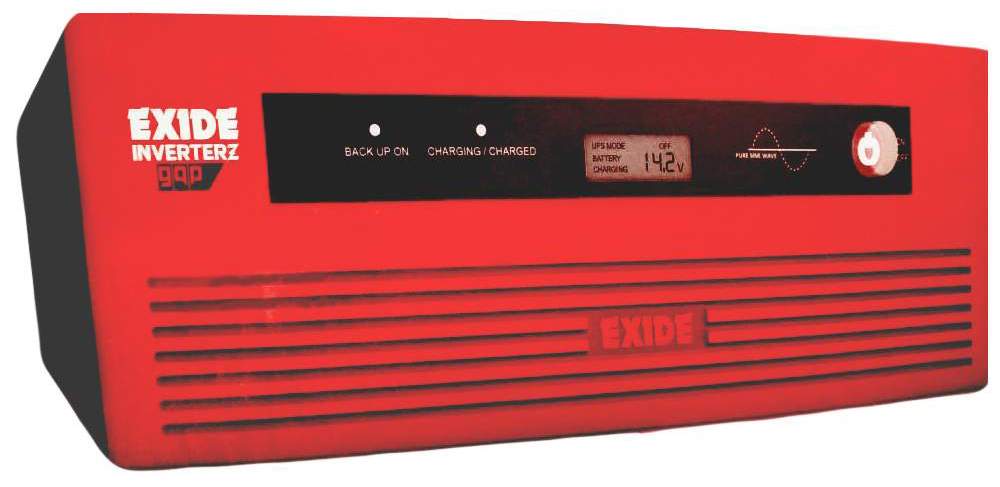 Exide Inverters are Grid quality power output 100% protection and long life to appliances ASIC technology-efficient battery charging enhances backup time, battery life and minimizes water topping State-of-the-art MOSFET based advanced PWM technology-greater efficiency. The transformer is Copper.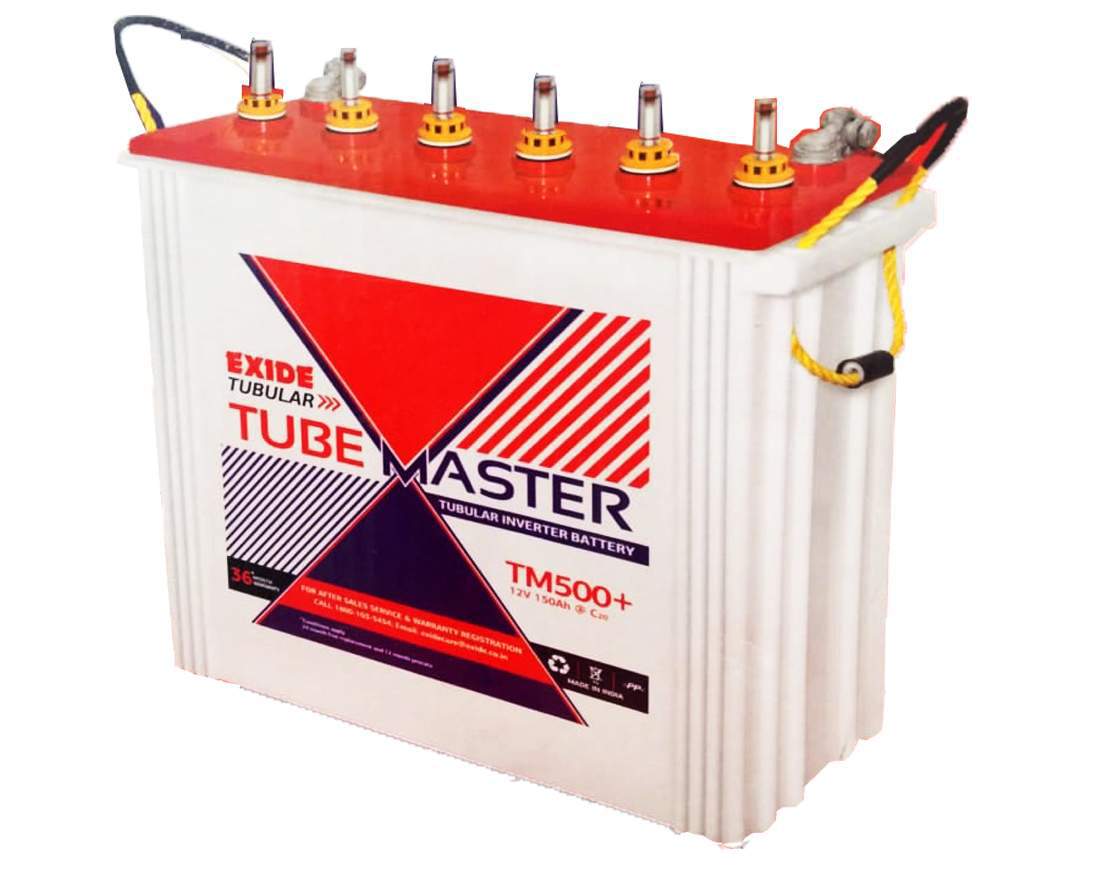 Exide battery presents an assortment of tubular inverter batteries that are high on technology, performance and service quality. It offers you;
a) More variety to choose from
b) a battery for every kind of need
c) Service standards par excellence
Enjoy Ideal power backup solutions with Exide Batteries for Home.
Exide Tube Master tubular batteries designed for Home ups and inverter application ensure availability of uninterrupted and regulated power during mains failure or dip in voltage. Exide range of tubular batteries are customized exclusively for Home UPS and inverter applications.
The Extra adavantages of Buying Exide Battery;
Life Cycle – Promise of 1200 cycles of deep discharge.
Tubular Extra thick gauntlets, suitable for Indian climatic conditions ensures longer life.
Special tubular positive spines cast at 100 bar pressure to enhance corrosion life under extreme situations.
Thick spines and bus bar for excellent discharge performance which provides better life.
Extra top electrolyte for less frequent water topping. Environment Friendly – Micro porous ceramic vent plug ensures minimum acid fumes.
Float guide indicators to show electrolyte level in the battery. Low Maintenance – Special alloy to reduce electrolyte loss.
Batteries specially designed for places with frequent power cuts.
Readily available factory changed batteries reduces commissioning time. Aesthetically designed- Low foot print to suit homes, offices and business center.
Technical Specs
| | |
| --- | --- |
| Recommended | Double / three bedroom house |
| Battery Backup time | 2 to 14 Hours |
| Inverter Model & Waveform | Exide Inverterz 1050VA Sinewave output |
| Battery Model & Capacity | Exide TM 500 150AH Tall Tubular |
| Inverter Warranty | 2 Years On-site warranty |
| Battery Warranty | 36 Months (24M Replacement Guarantee+12M Pro-rata warranty) |
| Delivery | Within 12 hours |
| | |
Load Chart
| | |
| --- | --- |
| Option 1 | 4 Fans+5 Tube Lights+1Television+1 Computer or Mixie |
| Option 2 | CFL + 3 Tube light + 3 Ceiling Fan + 1 Television + 1 Computer or refrigerator |
| | |