Luminous 1100+150AH+Trolly Combo
Cash on Delivery available.

Guaranteed

 delivery within 12 Hours.
All India On-site warranty.
Professional Installation.
Exchange offers available
Exchange offers amount will be paid at the time of delivery.
Item with Free Delivery
₹ 20,500.00 (incl GST)
In stock
Description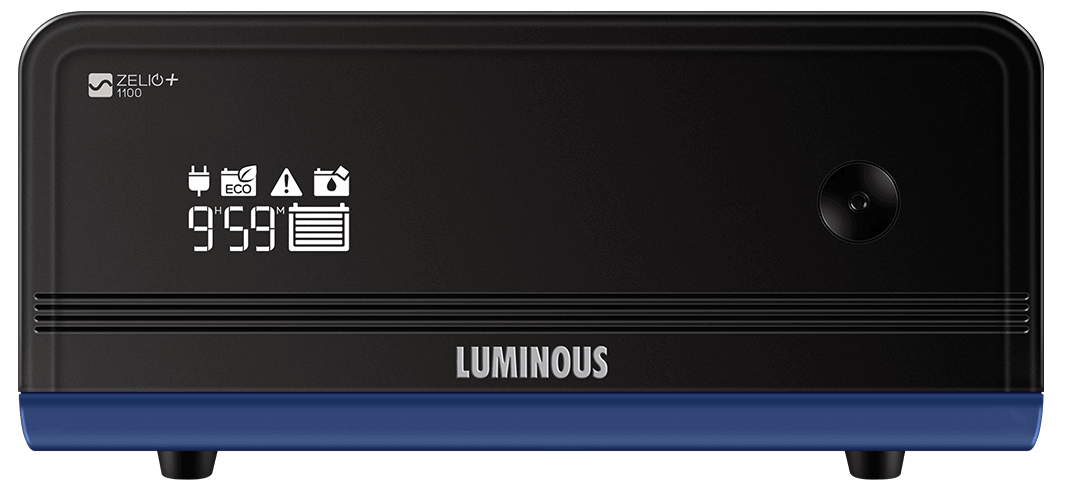 Luminous Zelio Home UPS is India's most intelligent Home UPS with features such as power back-up time display in hours & minutes, hassle free battery water level maintenance, MCB protection and is equipped with bypass switch which keeps supplying output from grid even in case of Home UPS faults.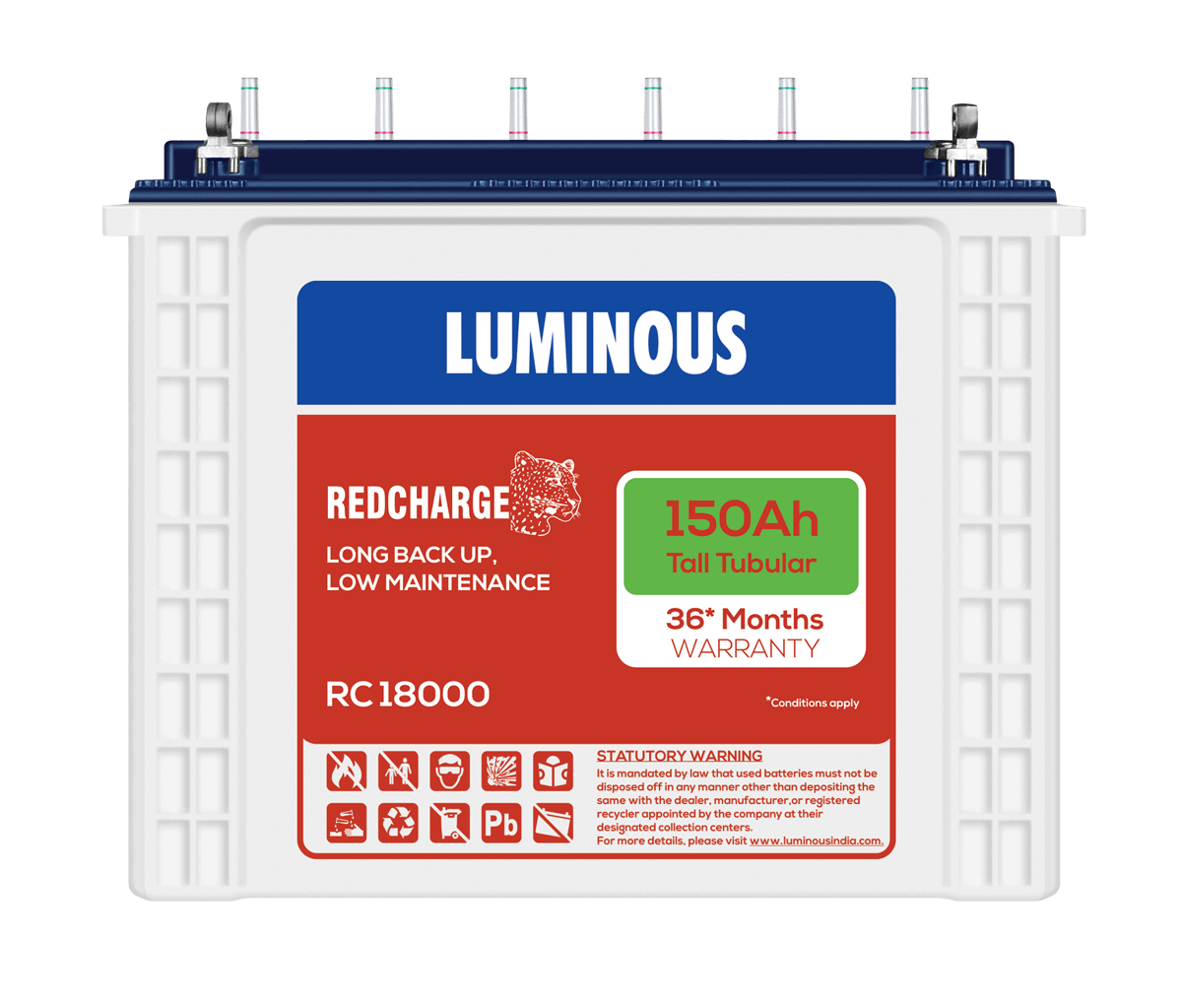 The economical range of tubular UPS batteries with high performance, made using rugged tubular plates. These batteries require minimum maintenaince and withstand long and frequent power cuts.
Luminous introduces premium quality, ultra-durable Trolley which reduces storage space and makes home look beautiful. It is spacious, efficient and made from tough long lasting material which does not get destroyed by spillage from battery. The trolley comes with wheels which ease mobility. Screw less features make installation easy and the open back side supports ventilation. This strong, easy to install and compact trolley can be placed anywhere in your home. The battery can be kept inside the trolley while UPS is placed on the top of it.
Technical Specs
| | |
| --- | --- |
| Recommended | Double / three bedroom house |
| Battery Backup time | 2 to 14 Hours |
| Inverter Model & Waveform | Zelio 1100 LCD Display Sinewave output |
| Battery Model & Capacity | Redcharge 150 Ah tall tubular |
| Inverter Warranty | 2 Years On-site warranty |
| Battery Warranty | 36 Months (18M Replacement Guarantee+18M Pro-rata warranty) |
| Delivery | Within 12 hours |
| | |
Load Chart
| | |
| --- | --- |
| Option 1 | 4 Fans+5 Tube Lights+1Television+1 Computer or Mixie |
| Option 2 | CFL + 3 Tube light + 3 Ceiling Fan + 1 Television + 1 Computer or refrigerator |
| | |