Luminous Inverter Eco Volt 1050+Luminous Redcharge RC 18000 150AH battery with Luminous Trolley Combo
Cash on Delivery available.

Guaranteed

 delivery within 12 Hours.
All India On-site warranty.
Professional Installation.
Exchange offers available
Exchange offers amount will be paid at the time of delivery.
Item with Free Delivery
₹ 16,999.00 (incl GST)
In stock
Description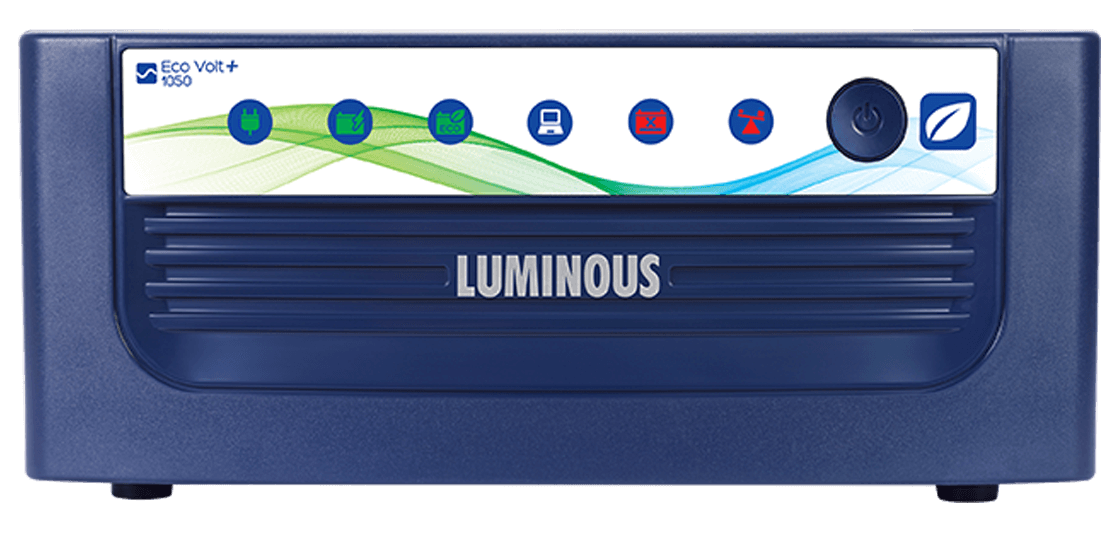 LUMINOUS ECO VOLT 
Efficiency that saves your precious resources
Eco volt is a pure sine wave Home UPS. The low harmonic distortion makes this UPS Practically noiseless nad the pure sine wave output makes it efficient and helps save on electricity bills
Key features
Rugged technology design for high performance and longer back-up time, specially suited for indian power conditions
Supports a wide range of batteries with 3-step charging current and 4-step battery type selection
Adaptive battery charging control technology (ABCC) ensures faster battery charging and enhances battery life
Pure sinewave – 24 Months warranty – ABCC technology – Overload protection with auto reset – High Efficiency.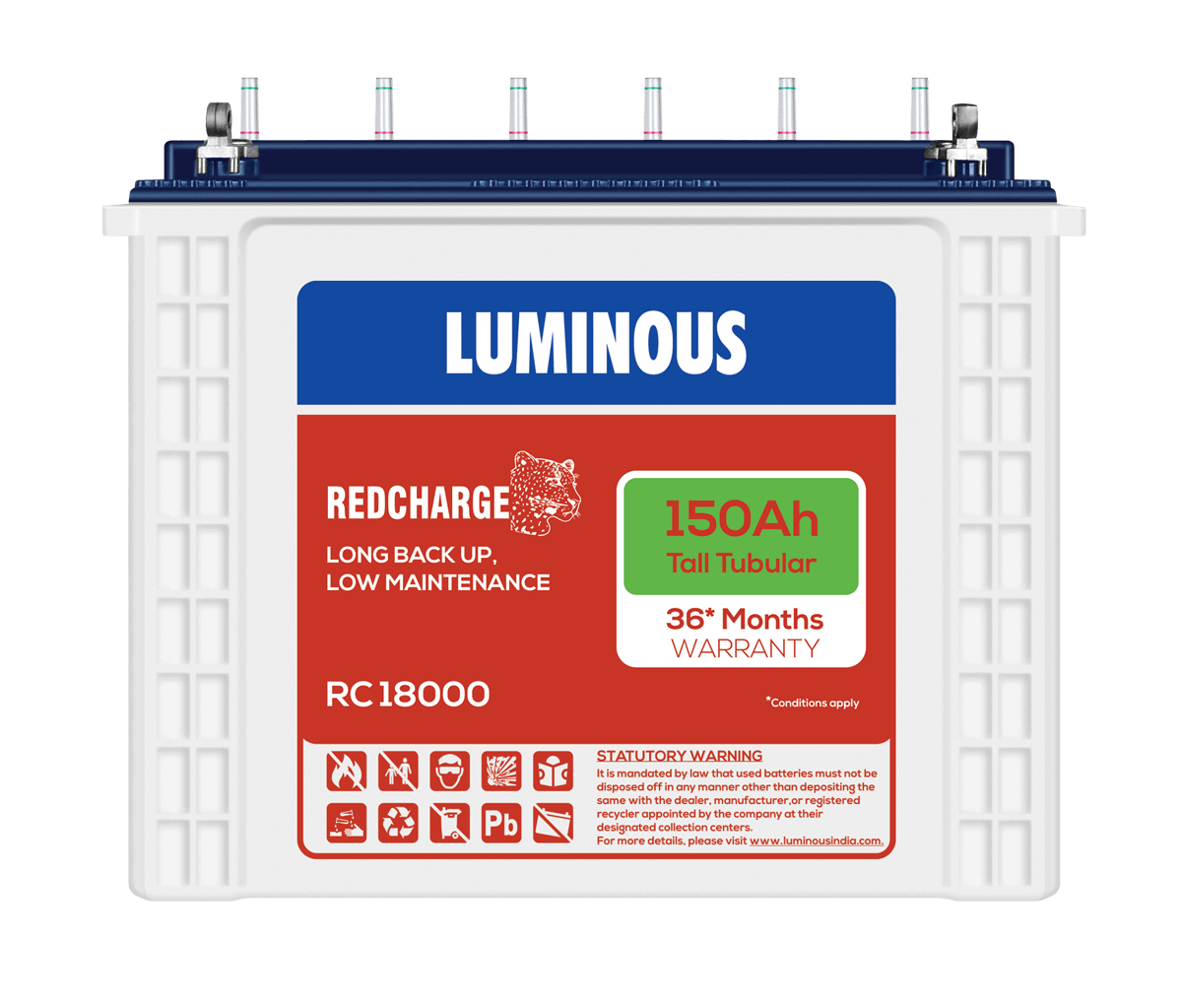 Luminous Red Charge Highly reliable tubular-plate technology enables batteries to deliver a larger amount of consistent power. they are engineered to deliver increased power and efficiency while maximizing battery life. The tubular-plate batteries perform bettor on heavy-duty applications. Even the maintenance required with these batteries is quite less. The batteries withstand long and frequent power cuts.
Key Features – Low antimony alloy used – very low maintenance, Robust Tubular plates provide many years of service , Excellent overcharge tolerance.
Luminous ToughX Trolley
Powerful Inside – Beautiful Outside
Luminous ToughX Trolley is an elegantly designed product, which is sturdy as a rock and yet pleasing to the eye. It surely is the very best accessory for your Luminous UPS set.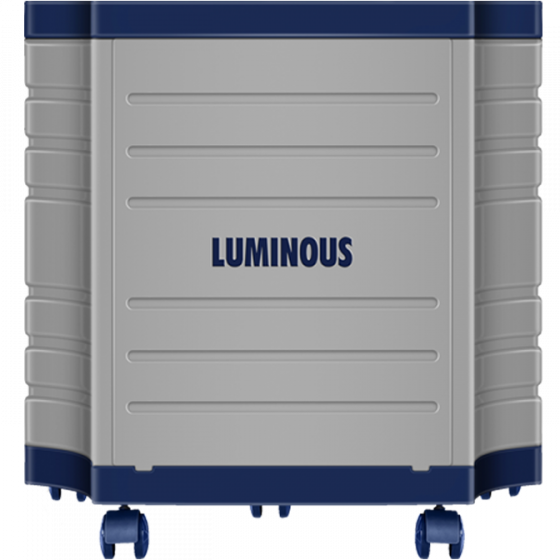 Key Features
High durability
Easy to assemble
Superior design
Shock proof
No dangling wires
Top-Notch built wheels of premium quality
Technical Specs of Luminous Inverter Combo
| | |
| --- | --- |
| Recommended | Double / three bedroom house |
| Battery Backup time | 2 to 14 Hours |
| Inverter Model & Waveform |  Luminous Eco Volt 1050 Sinewave output |
| Battery Model & Capacity | Luminous Redcharge RC 18000 150 Ah Tall tubular |
| Inverter Warranty | 2 Years On-site warranty |
| Battery Warranty | 36 Months (18M Replacement Guarantee+18M Pro-rata warranty) |
| Delivery | Within 12 hours |
| | |
Load Chart
| | |
| --- | --- |
| Option 1 | 4 Fans+5 Tube Lights+1Television+1 Computer or Mixie |
| Option 2 | CFL + 3 Tube light + 3 Ceiling Fan + 1 Television + 1 Computer or refrigerator |
| | |