Luminous Zelio Wifi 1100 with Life-Max 150AH (75M Warranty)
Zelio 1100 Wifi
24 Month Warranty
Life-Max LM18075
75 Month Warranty
Sinewave Inverter
Tall Tubular Battery
Item with Free Delivery
₹ 23,500.00 (incl GST)
In stock
₹

25,050.00 (incl GST)
Bundle Price for Selected items
Description
| | |
| --- | --- |
| Recommended | Double / three bedroom house |
| Battery Backup time | 2 to 14 Hours |
| Inverter Model & Waveform | Luminous Zelio wifi 1100 LCD Display Sinewave output |
| Battery Model & Capacity | Luminous Life Max LM18075 150 Ah Tall Tubular |
| Inverter Warranty | 2 Years On-site warranty |
| Battery Warranty | 75 Months (60M Replacement Guarantee+15M Pro-rata warranty) |
| Delivery | Within 12 hours |
| | |
Load Chart
| | |
| --- | --- |
| Option 1 | 4 Fans+5 Tube Lights+1Television+1 Computer or Mixie |
| Option 2 | CFL + 3 Tube light + 3 Ceiling Fan + 1 Television + 1 Computer or refrigerator |
| | |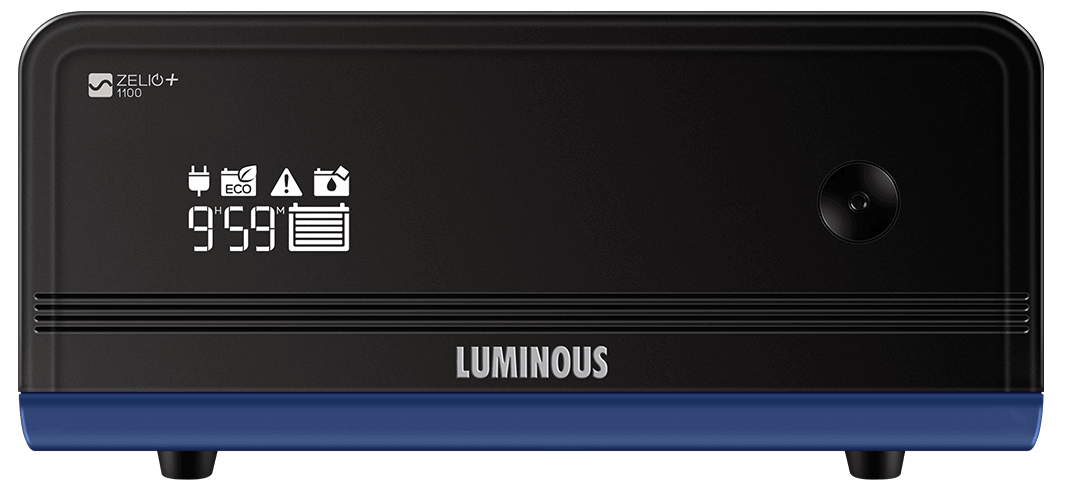 Luminous Inverter introduce India's most affordable Zelio sine wave inverters, one of the most trusted inverters of india comes with a bundle of power-backed features which are simply unmatchable.  Developed after an extensive R&D, zelio sinewave home ups offers an efficient and reliable power back-up solution. It comes with an easy to use interface and hassle free battery maintenance.
Currently there are two variants in this inverter name zelio 1100 and zelio 1700 having capacities of 900VA and 1500VA respectively. Zelio 900VA is a 12 Volt single battery inverter suitable for 2/3 BHK houses. Olive power is the main Distributor of Luminous inverters Chennai in India.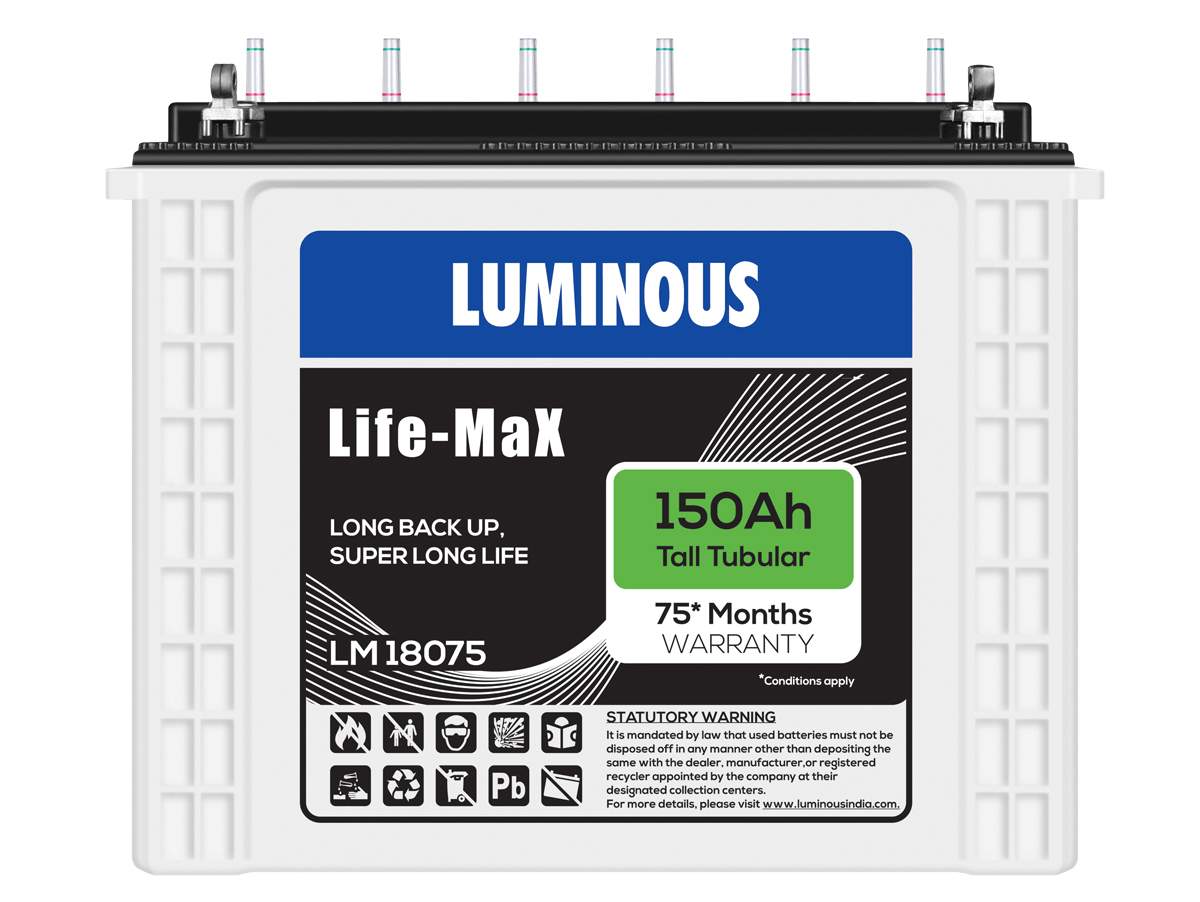 Luminous life-max tall tubular battery delivers unparalleled power back up even at the hardest of times. So when you choose luminous product, you choose the avant grade technology. That's why we bring to you an unprecedented 5 YEAR FREE REPLACEMENT WARRANTY battery that allows you to enjoy free replacement, in case of any malfunctioning.