Luminous Inverter PowerX 2250 with Exide Battery 100AH Double Combo
Cash on Delivery available.

Guaranteed

 delivery within 12 Hours.
All India On-site warranty.
Professional Installation.
Exchange offers available
Exchange offers amount will be paid at the time of delivery.
Item with Free Delivery
₹ 25,999.00 (incl GST)
In stock
Description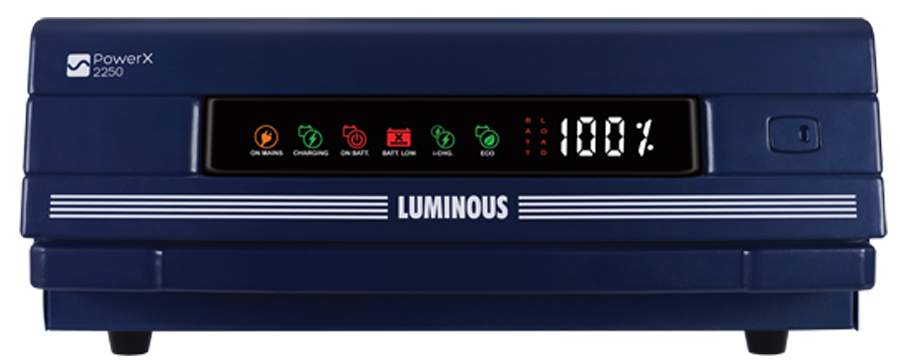 Luminous PowerX is a pure sine wave Home UPS in high KVA range. The low harmonic distortion makes this inverter practically noiseless and the pure sine wave output makes it highly efficient and helps save on electricity bills. It has features such as load and battery level display in percentage, MCB protection, seven segment digital display and faster charging ability, making it a preferred Home UPS model for high power requirements.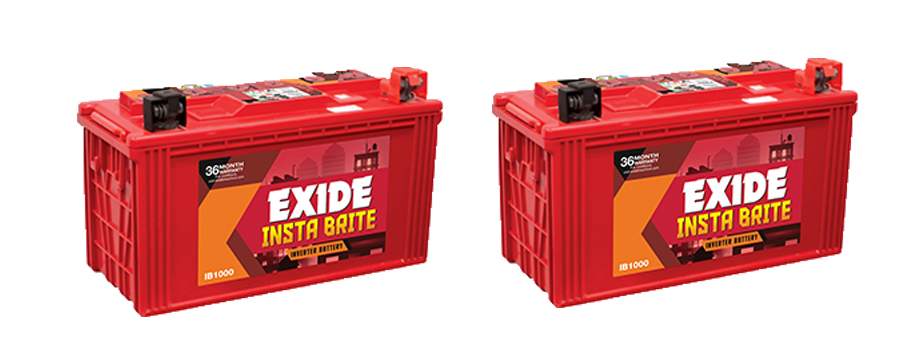 Exide Instabrite batteries are Low-maintenance | High-reliability and extended cycle life | Factory-charged|Hybrid alloy system for withstanding tough conditions.Instant Brightness, Super Price | 18F+18P warranty.
Technical Specs
| | |
| --- | --- |
| Recommended | 3 & 4 BHK or Office or Showrooms |
| Battery Backup time | 2 to 30 Hours |
| Inverter Model & Waveform | Luminous PowerX 2250 Sinewave Output |
| Battery Model & Capacity | Exide Insta Brite 100AH |
| Inverter Warranty | 2 Years On-site warranty |
| Battery Warranty | 36 Months (18M Replacement Guarantee+18M Pro-rata warranty) |
| Delivery | Within 12 hours |
| | |
Load Chart
| | |
| --- | --- |
| Option 1 | 10 Lights + 10 Fans |
| Option 2 | 5 Lights + 5 Fans + 1 Fridge + 1 Computer + 1 Mixie |
| Option 3 | 4 Desktop + 1 Laptop + 1 Laser Printer + 2 Lights + 2 Fans |