Luminous Zelio 1100 with Exide InstaBrite 150AH Combo
Cash on Delivery available.

Guaranteed

 delivery within 12 Hours.
All India On-site warranty.
Professional Installation.
Exchange offers available
Exchange offers amount will be paid at the time of delivery.
Item with Free Delivery
₹ 16,499.00 (incl GST)
In stock
Description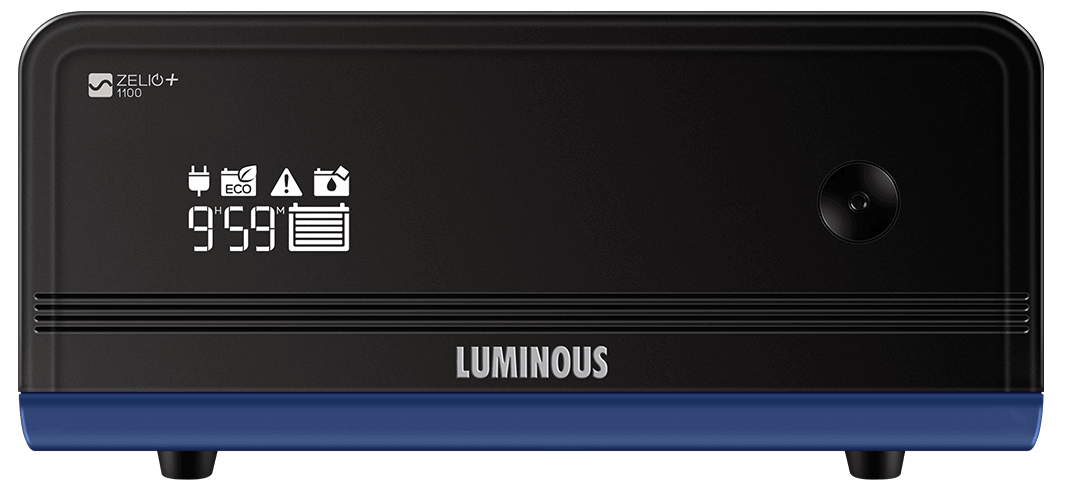 Luminous Inverter introduce India's most affordable Zelio sine wave inverters, one of the most trusted inverters of india comes with a bundle of power-backed features which are simply unmatchable.  Developed after an extensive R&D, zelio sinewave home ups offers an efficient and reliable power back-up solution. It comes with an easy to use interface and hassle free battery maintenance.
Currently there are two variants in this inverter name zelio 1100 and zelio 1700 having capacities of 900VA and 1500VA respectively. Zelio 900VA is a 12 Volt single battery inverter suitable for 2/3 BHK houses. Olive power is the main Distributor of Luminous inverters Chennai in India.

Exide Instabrite batteries are Low-maintenance |High-reliability and extended cycle life|Factory-charged|Hybrid alloy system for withstanding tough conditions.Instant Brightness, Super Price |18F+18P warranty.
| | |
| --- | --- |
| brand | Exide Combo |
| Inverter Combo | 1100VA+150AH |
Technical Specs
| | |
| --- | --- |
| Recommended | Double and Triple bedroom house |
| Battery Backup time | 2 to 15 Hours |
| Inverter Model & Waveform | Zelio 1100 Sinewave output |
| Battery Model & Capacity | Exide Insta Brite 150AH |
| Inverter Warranty | 2 Years On-site warranty |
| Battery Warranty | 36 Months (18M Replacement Guarantee+18M Pro-rata warranty) |
| Delivery | Within 12 hours |
| | |
Load Chart
| | |
| --- | --- |
| Option 1 | 4 Fans+4 Tube Lights+1Television+1 Computer or Mixie |
| Option 2 | CFL + 3 Tube light + 3 Ceiling Fan + 1 Television + 1 Computer or refrigerator |
| | |