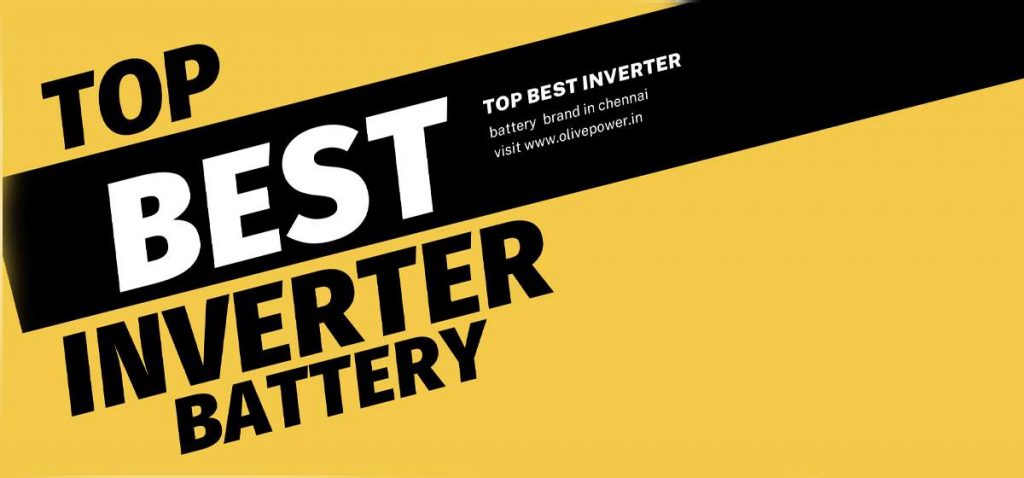 Power failure is a major issue in Chennai. People have to install Power back up solution such as inverters, genset to face this problem. Inverter battery are major selling power backup solutions in India. But it is very difficult to Choose the right Inverter Battery as there are dozens of brand in India. Choosing the right Inverter battery involves in Warranty,Guarantee,Maintenance,Popular brand so on. The inverter needs batteries to store the electricity that will draw the power from when the actual power is available. An inverter battery is the most important part of the inverter to give you uninterrupted electricity for long hours. One needs a really good high –Quality battery in order to get a good power back-up. There are many companies that produce good quality batteries for their customers including right size, capacity, and their quality and storage power.
These some of the best-selling and more trusted batteries available in the market and they are also available in the online shopping website of Olive Power as well. The best inverter batteries are listed below.
Luminous Red Charge RC 18000 Tall Tubular Battery – 36 Months warranty
Luminous Inverter Last ILTT 18048N Tall Tubular Battery – 60 Months Warranty
Luminous Life Max LM18075 Tall tubular Battery – 75 Months Warranty
Luminous inverter battery is a Popular brand which is trusted by most of the Indians. It is one of the best brands that manufacture lead acid and sealed batteries. Luminous Batteries are high-quality and long lasting which are come from 36 to 75 month manufacturer's warranty. Luminous provides highest warranty battery to their customers. Recharge,Inverlast,Lifemax are some of the best known inverter batteries in the industry. The container and box are very neat and looks good. The price starts from 9000.
Exide Inva master IMTT1500 Tall tubular battery – 54 Months warranty
Exide Inva tubular IT500 Tall tubular battery – 60 Months warranty
Exide is also one of the leading manufacturers of inverter batteries car batteries in India. Exide battery has various types of Tubular batteries for inverters. Exide invamaster and exide inva tubular are great batteries for inverters. Exide provides warranty from 36 months to 60 months. Price starts from 8000.
Amaron Tall Tubular Battery AR150TN54 – 54 Months Warranty
Amaron is another best quality brand for inverter batteries. They have their own manufacture unit across india. They are also leader for automotive like car,bike,truck in India. Amaron inverter battery comes in a good container with great look. Amaron tubular battery starts from 12400
Olive power is the leading online store for inverter batteries exide,amaron,luminous.